Research Roundtable 6/20
Please join us for the first Research Roundtable meeting! Research Roundtable is an informal monthly discussion forum and working group for librarians working on all stages of a research project, from idea formation through publishing and all the stages in between.
We'll be meeting on Thursday, June 20th at 2pm in the Brown Room with a starting discussion on creating and implementing a research agenda. All library employees are welcome – no RSVP needed!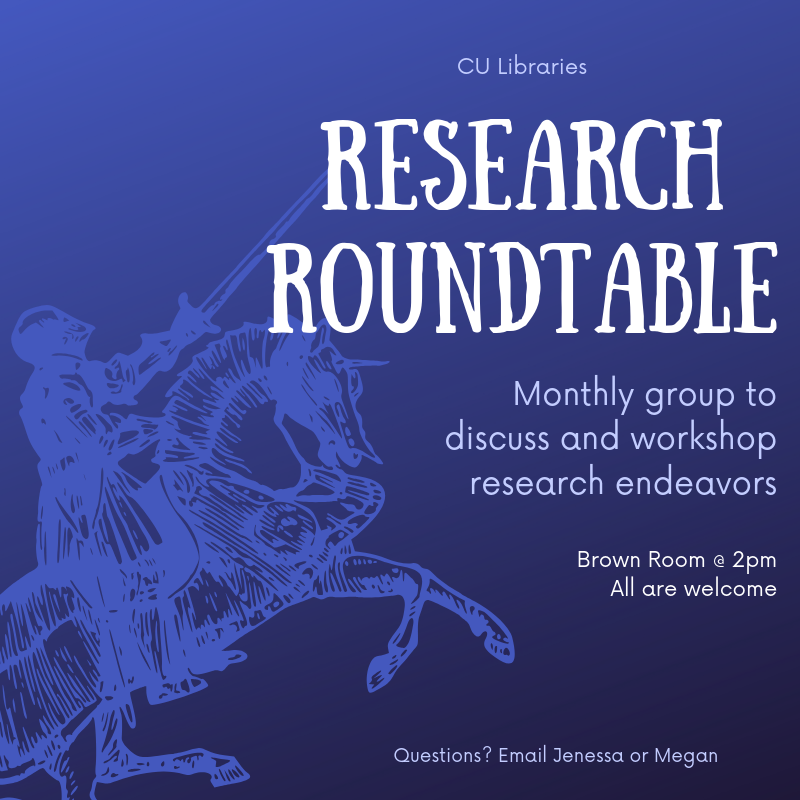 -Jenessa McElfresh