Congrats to our 3 SDP graduates!
Congratulations to Darius Jones, Theresa McCoy, and Kirstin O'Keefe on their graduation from the Staff Development Program along with 21 other fellow staff members from across the university!
They each completed 150 hours (74 professional development, 40 to university and community service, 26 for personal development, and 10 core hours of university operations) of additional work outside of their current duties over the past 10 months.
This was SDP's 9th year of graduates. Recently, the Office of Human Resources took over the program and will be working over the next year to make changes and have it ready for FY 2020-2021. There hasn't been much information from OHR over the past year of what those changes might look like, but a planning group has been formed, including myself, to help drive the new program and make sure it continues to be an equitable and fair process.
SDP has been a major part of Library staff lives, giving them the rare opportunity for a permanent raise that is usually only available to tenure track faculty. President Clements assured the graduates and attendees today that SDP is here to stay and the plan is to make it better. As the planning group meets, I hope to keep you all informed of our progress and ask for your feedback on how to improve the program.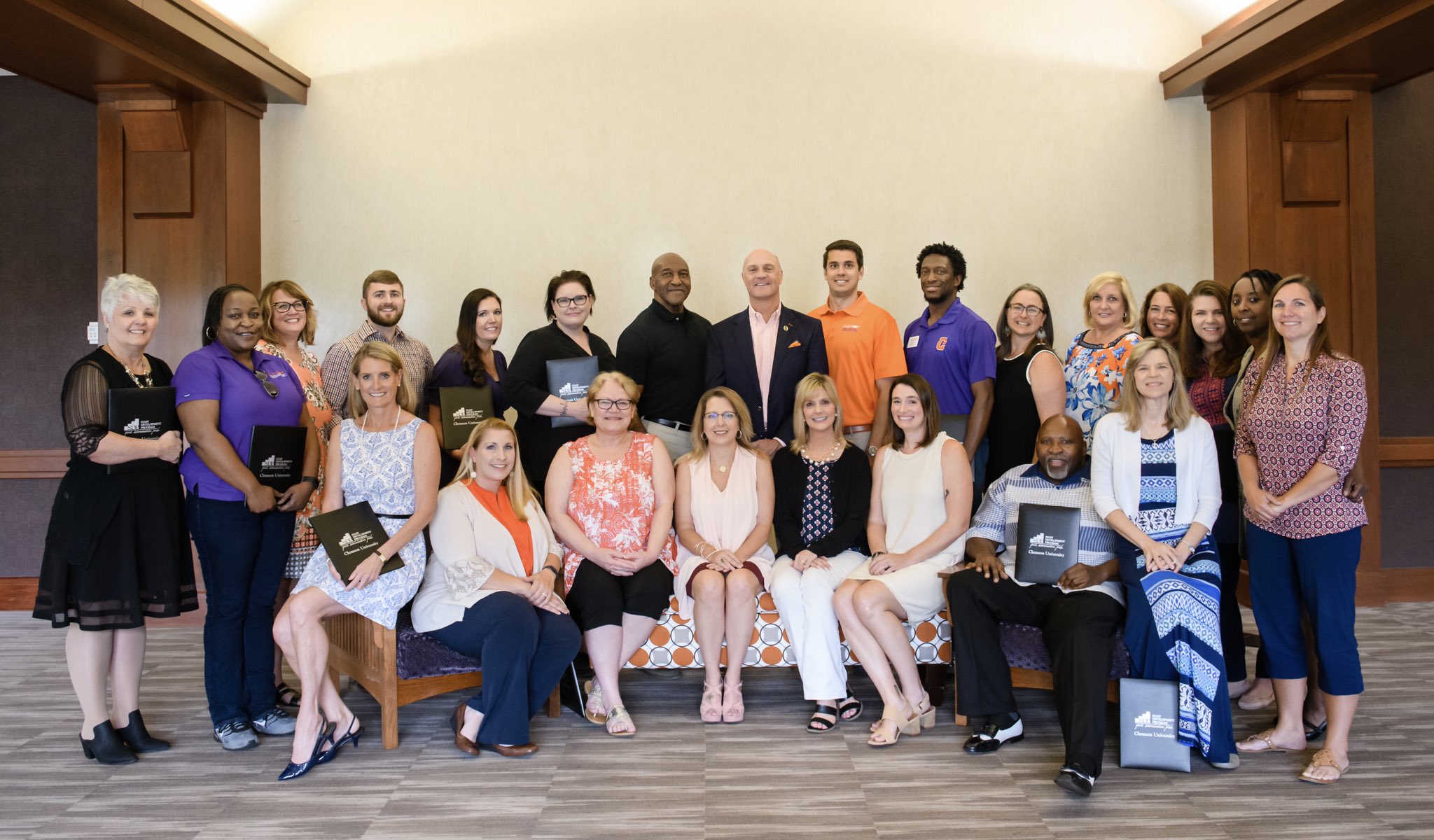 -Josh Morgan