THE LIBBYS THIS WEDNESDAY!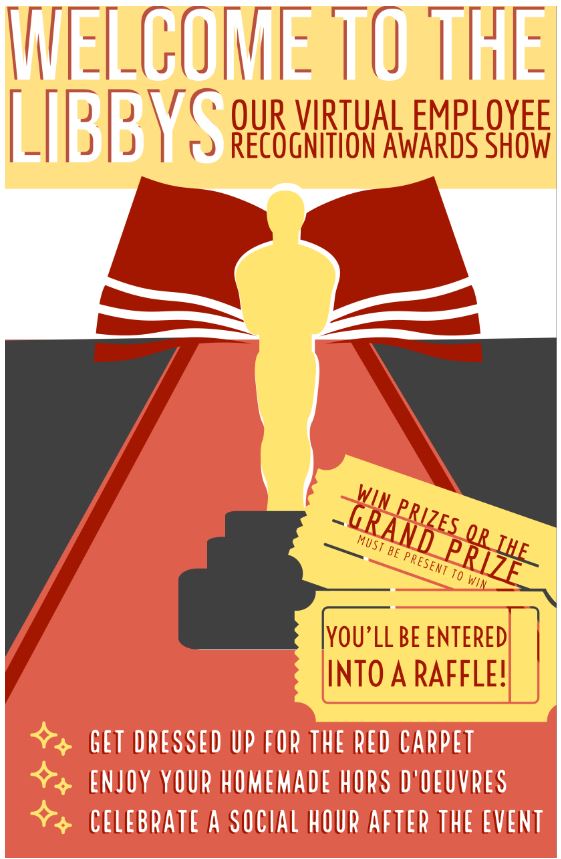 You're encouraged to wear your red carpet attire and grab some fun snacks and beverages for the event!
–The ERD Planning Team – Wade Culler, Bob Freeman, Sue Hiott, Kellie Marlatt, Cierra Townson, and Michelle Voyles

---
ADMIN COORDINATOR CORNER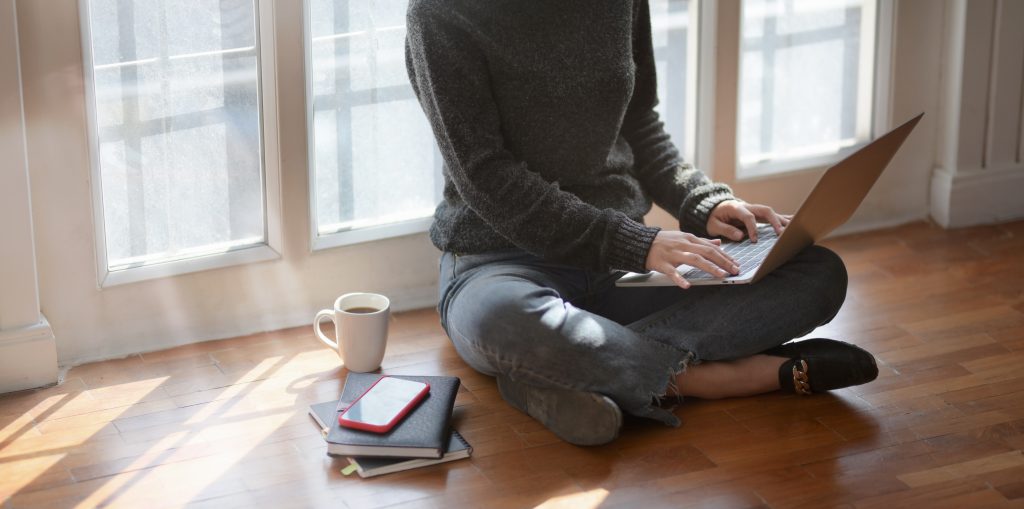 The Libbys are coming up this Wednesday and we have created some fun on-theme Zoom backgrounds for you to use if you wish. Those will be sent out via email later.
This quick tutorial below will teach you how to install a cool background for all of your Zoom meetings.
Warning: Your computer must meet minimum requirements to allow the background to display properly. Create a test meeting to try out a couple of different backgrounds prior to your next Zoom meeting.
Change your Zoom background on the desktop app
1. In the Zoom app, click your profile in the top right corner, and click Settings.
2. On the menu to the left, click Virtual Background.
3. You'll see a few default background options provided by Zoom. You can choose one of those by clicking on it, and it will automatically change your screen as well. There's also an option for if you have a green screen and want to use that. If you don't have a green screen like the majority of us, do not check that box.
4. If you want to upload a photo to use as your background, on the same Virtual Background Page, click the + icon next to where it says Choose Virtual Background. A box will pop up allowing you to upload a photo from your computer. Click on the one you want, and it will appear alongside the other pictures as an option for you to choose from.
5. To get rid of any photos you upload, tap the X in their top left corner.
–Kellie Marlatt
---
CHARLESTON CONFERENCE GROUP RATE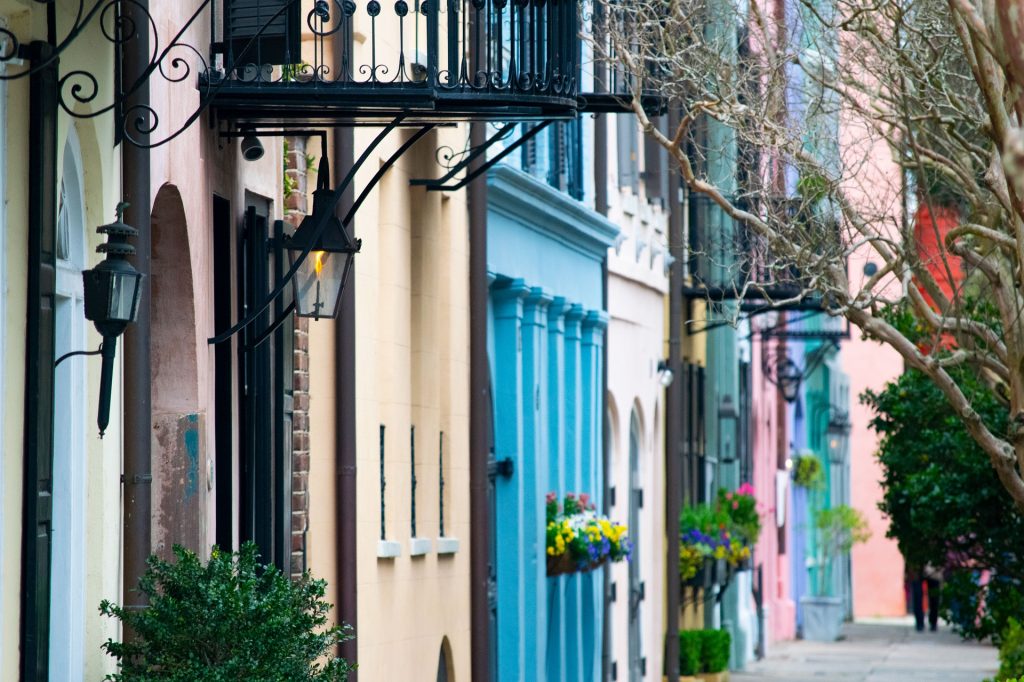 The 2020 Charleston Conference will be held virtually, and they have agreed to offer group registration rates. Each group registration can be applied to five individuals in separate locations after which an additional group registration can be purchased.
We currently have a group of six who are attending and participating in a collaborative presentation. That means that at least four more individuals can participate in the second group rate, or we can aim for a third.
Bobby has agreed to assist in answering any questions regarding the conference or the registration. More information can be found at https://www.charlestonlibraryconference.com/
–Chris Vidas
---