University Dialogue – Race: The Power of an Illusion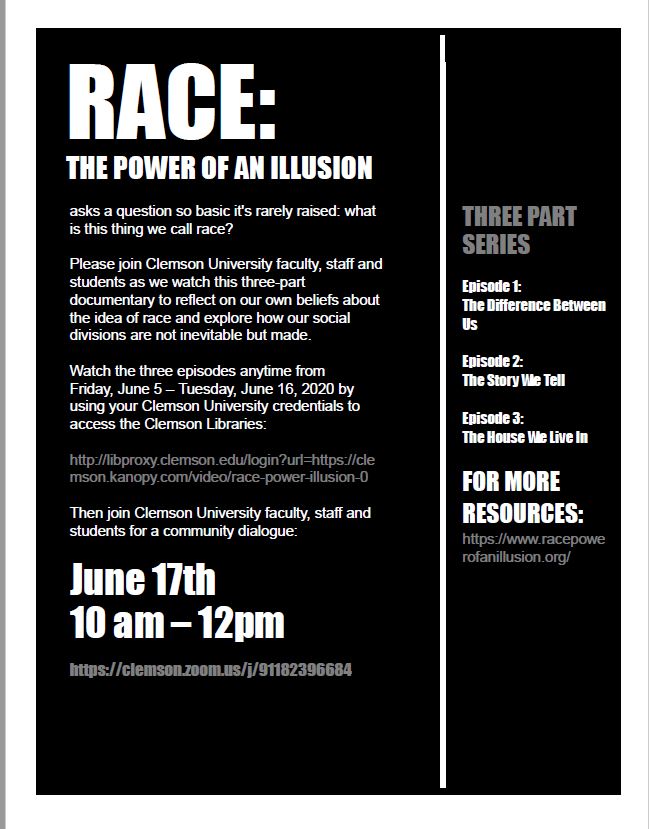 RACE: THE POWER OF AN ILLUSION asks a question so basic it's rarely raised: what is this thing we call race?
Please join Clemson University faculty, staff and students as we watch this three-part documentary to reflect on our own beliefs about the idea of race and explore how our social divisions are not inevitable but made.
Watch the three episodes anytime from Friday, June 5 – Tuesday, June 16, 2020 by using your Clemson University credentials to access the Clemson Libraries:
http://libproxy.clemson.edu/login?url=https://cle mson.kanopy.com/video/race-power-illusion-0
Then join Clemson University faculty, staff and students for a community dialogue:
June 17th
10 am – 12pm
https://clemson.zoom.us/j/91182396684
Race the Power of an Illusion
–Renna Redd
---
Projects Update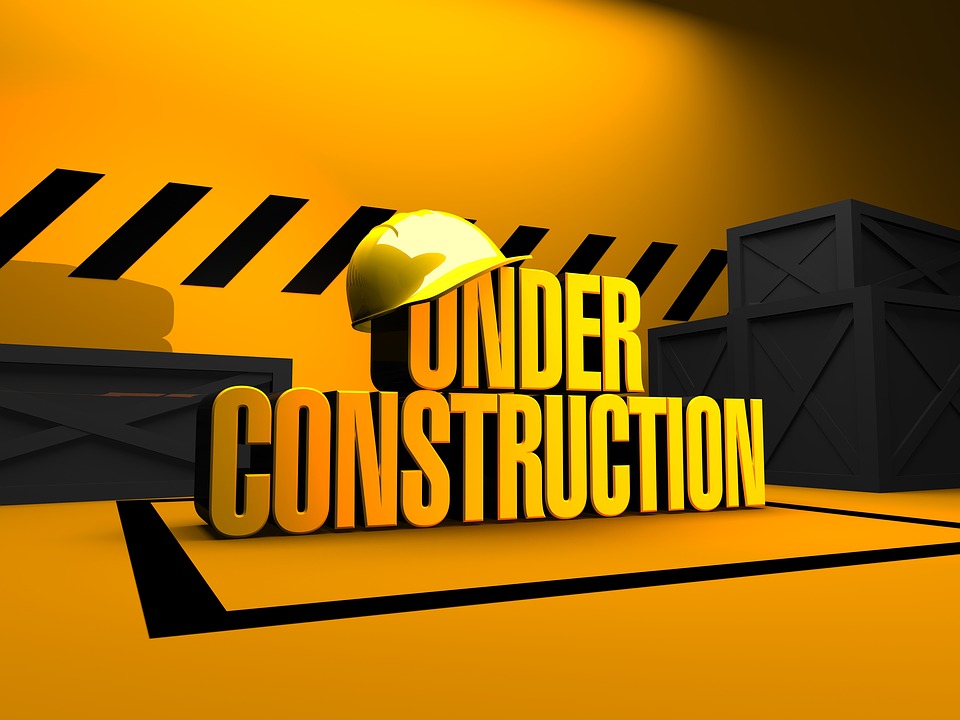 The ADA single-use bathrooms on Cooper 4th floor is moving along nicely wall framing and door frames taking place this week. Sheetrock and relocating the custodial sink next! The project is taking longer than expected due to the tight working space. Cooper front door replacement is also taking longer as two glass doors came in wrong. That work is expected to complete June 15 & June 16. Bookcases will be installed in 308 Government Documents office this week to allow for binding operation to move in over the next couple of weeks.
Please feel free to email me or Robin with questions as projects begin to ramp back up.
–Teri Alexander
---
Pat Gosnell Announces Retirement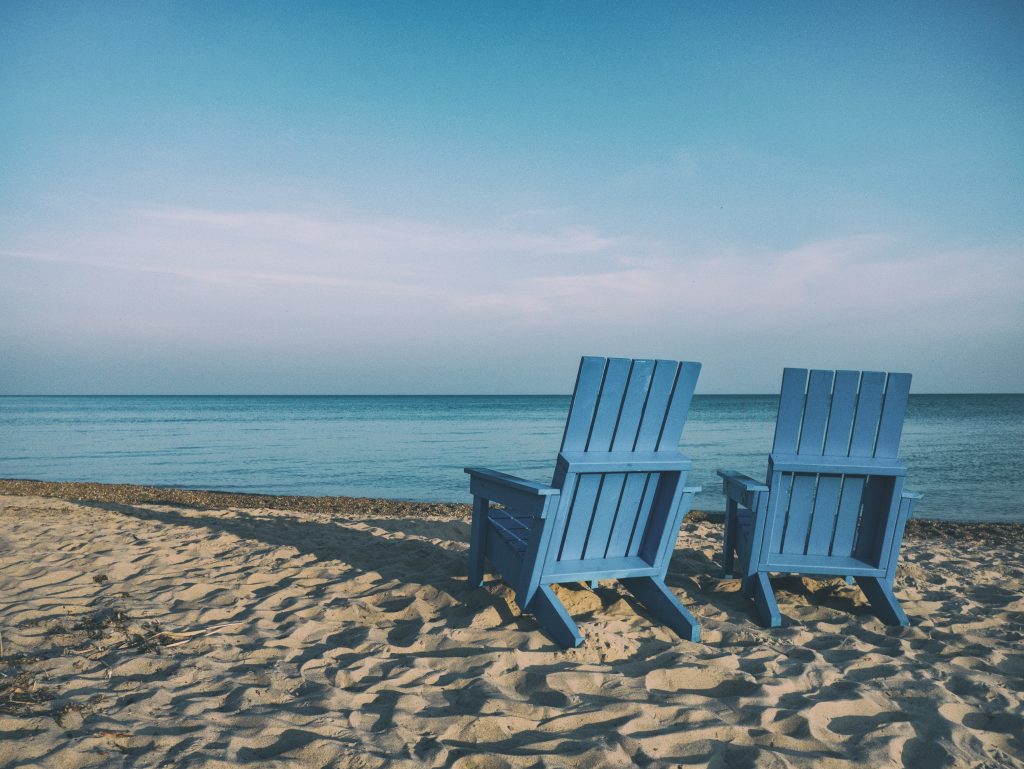 Please join me in congratulating Pat Gosnell on her upcoming retirement!  Pat's last day at the Libraries will be June 30.
Pat's career in the Libraries began in 1995 as a Library Technical Assistant in the Reference Department.  Phone reference, filing tax loose-leaf services, and general reference assistance filled her days back then, and over the years she has transitioned to too many roles to count.  Whenever the unit had a need or new initiative, Pat has stepped up to help out.  From tax forms to phone books, to managing the moving and the dismantling of reference stacks, to government documents weeding, to JOMO, as the Libraries collections and services have evolved so has her expertise.
A lifelong learner, Pat also earned her MLIS from the University of Alabama and her MPAcc from Clemson in her spare time.  As a Library Specialist in I & RS, Pat currently serves as our Virtual Reference Coordinator and is working up till the last minute to ensure our patrons will be able to get the reference assistance they need when we reopen this summer.  I have admired Pat's leadership over the last few months ensuring that we are able to answer students, faculty and staff questions remotely.
Please join me in thanking Pat for her 25 years of service to Clemson and the Libraries, and in wishing her well on her retirement journey.
–Chris Cox
---