"Threads in Common" – new exhibit at the Gunnin Library
Come enjoy a colorful new display celebrating the textile traditions of China, India, Palestine, Iran, Uzbekistan, Macedonia, Indonesia, Laos, and large portions of Africa. From a private library. On view now through March.
—Kathy Edwards
---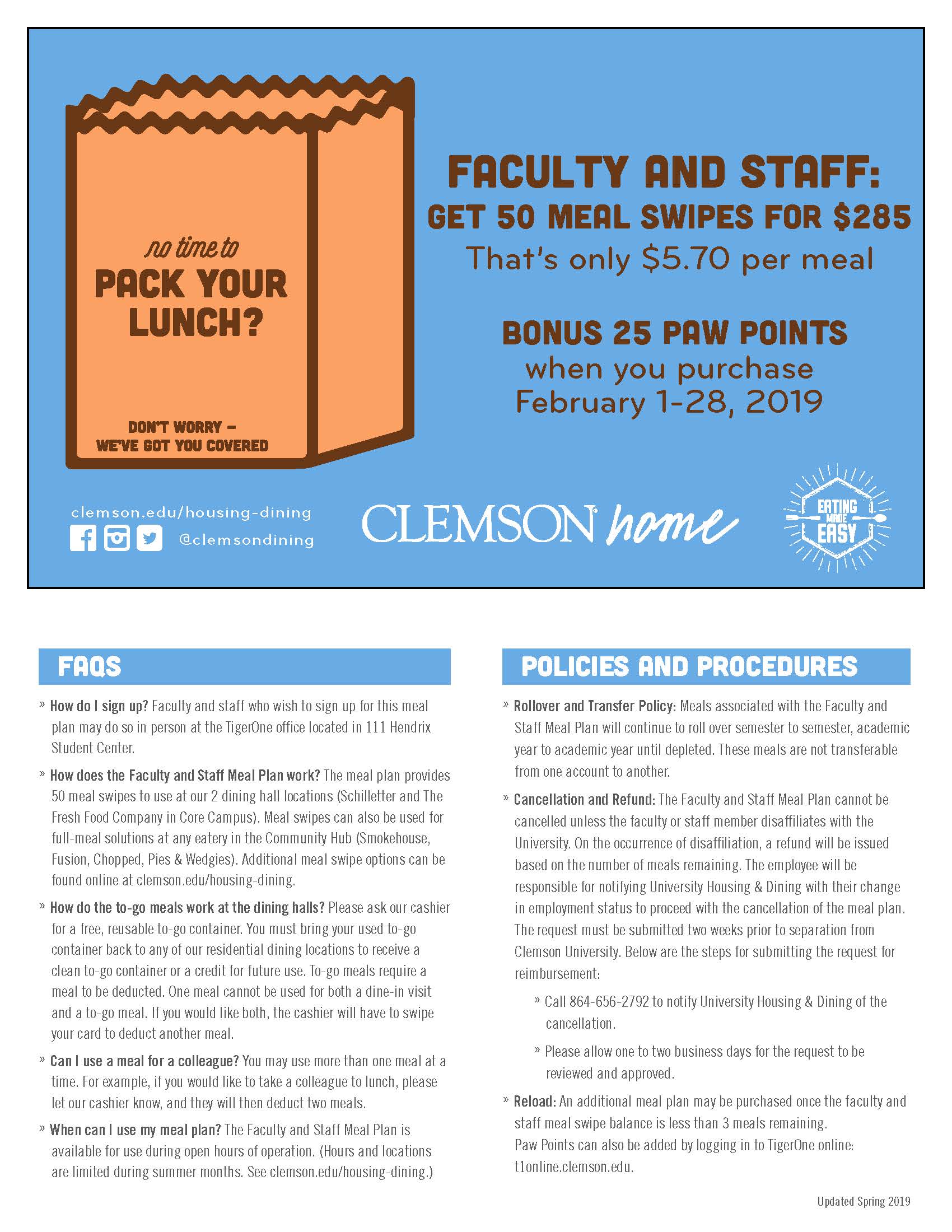 —Teri Alexander
---
Open Education Events, March 2019 
Dear Clemson Libraries faculty and staff:
The Libraries, in cooperation with Clemson Online, Clemson University Press and other departments at Clemson are celebrating Open Education Week, an international event aimed at promoting affordable education and improving educational effectiveness. We have organized a number of invited speaker talks and workshops on Open Educational Resources, high quality learning materials that are available to students at no cost, creative ways of teaching using them and other free web resources, as well as copyright in teaching and publishing. The events will touch on Open Educational Resources and teaching strategies in a variety of disciplines. We greatly welcome you to attend them, please see below, and encourage you to register for the events using the links provided:
Active learning using Open Educational Resources (OER)
Monday, March 4th, Noon-1, Brown Room, Cooper Library.
Dr. Chrissy Spencer, a faculty member in Biological Sciences at Georgia Tech and researcher on teaching and learning will discuss how science courses can be taught beyond the traditional lecture-based approach. She will share her insights on teaching difficult concepts in science using OER, which are cost free for students and with problem solving and inquiry-based pedagogy.
To register please go to: https://clemson.libcal.com/event/5169721
Copyright for Scholarly Publication and Teaching
Tuesday, March 5th, Noon-1, Brown Room, Cooper Library.
Are you preparing to submit a manuscript to a publisher? Do you have questions about copyright, permissions, or what's covered under fair use? In this workshop, Dr. Morgenstern (Director of Clemson University Press) will guide you through the basics of copyright from the perspective of academic publishers. The workshop will also answer questions specific to your research publications and teaching.
To register please go to: https://clemson.libcal.com/event/5169722
Introduction to WeBWork
Thursday, March 7th, Noon-1, Brown Room, Cooper Library.
Did you know that there is an open source homework system for classes that involve equations in mathematics, science, engineering and business? Dr. Matthew Macauley from Clemson's School of Mathematical and Statistical Sciences will explain the benefits of WeBWork for both students and educators.
To register please go to: https://clemson.libcal.com/event/5169724
From Wikipedia to Full On OER
Friday, March 8th, 11:30-12:30, Room 309, Cooper Library.
Want to know how Wikipedia can be used as a tool for student assignments, creative publishing projects and a way to teach them about how online information is created and used for deception? Dr. Mills Kelly, a Digital Historian from George Mason University will discuss how Wikipedia and other free web resources can be used in humanities education.
To register please go to: https://clemson.libcal.com/event/5169725
Finding and Citing Open Multimedia
Monday, March 11th, Noon-1, Brown Room, Cooper Library.
Would you like to create a media-rich course? Aren't sure how you can? April Pelt, Digital Learning Strategist from Clemson Online and Jan Comfort, Engineering reference Librarian at Clemson Libraries will demonstrate how to locate open images, videos, and other multimedia and incorporate them into your Canvas course. They will also teach you how to create assignments for students that incorporate using copyright and proper attribution of multi-media sources.
To register please go to: https://clemson.libcal.com/event/5169728
Using Open "Texts"
Tuesday, March 12th, Noon-1, Brown Room, Cooper Library.
Tired of the limitations of traditional textbooks and their rising costs? Discover possibilities offered by OER textbooks, class activities, assignments and other courseware, as well as open courses. Yang Wu, Open Resources Librarian at Clemson Libraries will show you the growing variety of high quality OER textual materials for your higher education and k-12 teaching needs and discuss considerations for using them.
To register please go to: https://clemson.libcal.com/event/5169733
Starting a Large Scale Open Educational Resource Effort
Wednesday, March 13th, Noon-1, Brown Room, Cooper Library.
Mr. Jeff Gallant, Program Manager for Affordable Learning Georgia, one of the most successful initiatives to promote low cost, affordable learning in the US will share his insights on what universities can do to increase student success through the adoption, adaption and creation of OER, quality learning materials that are available to students cost free.
To register please go to: https://clemson.libcal.com/event/5161955
—Yang Wu
---
New baby!
Introducing Nova Rose Sheffield! She was born at 7:45AM on Wednesday, February 20th weighing 7 lb 4 oz and 20.5 inches long. Everyone is happy and healthy!
—Megan Sheffield
---
New digital collection from Dry Tortugas National Park!
Check out our latest collection from Dry Tortugas National Park of Fort Jefferson, one of the largest brick masonry forts ever constructed. The mid-19th to mostly 20th century images depict various aspects of the fort, such as magazines, parade grounds, and cannons, as well as damage to the fort and stabilization efforts by the National Park Service.
The project is part of a CESU grant from Everglades National Park. The images were scanned and described by students workers in Library Technology under the supervision of Darius Jones.
See all of the photographs here:
https://openparksnetwork.org/explore/collections/photos-ft-jeff/
—Josh Morgan
---
Intro to Interfaith Drop-In
What shapes your understanding of the world? What does interfaith mean to you? What are your core values?
These are just some of the BIG questions that Clemson Interfaith seeks to explore. Share your insights to these questions and more while grabbing a coffee or cookie, playing trivia, and connecting with new people at the Intro to Interfaith Drop-In Event!
Wednesday, February 27th
10:30-1:30
Cooper Library Brown Room
Members of the Clemson Interfaith team will be around to answer your questions, talk about how you can get involved with interfaith efforts at Clemson, and build connections with cool people like you.
If you have questions about this event or Clemson Interfaith in general, feel free to reach out to Jacob Frankovich at frankov@nullclemson.edu. We hope you can make it!
—Lili Klar
---
Journal Club 3/1
The next meeting of the Libraries Journal Club will be held Friday, March 1, from 10-11AM in the Brown Room in Cooper Library. This informal group is open to any interested student workers, staff, or faculty that would like to discuss current library trends. "Membership" in the group is completely voluntary; you can come to any meeting whether or not you've been to any previous meetings, just make sure the read the article first. There will be donuts, so bring your own coffee!
I chose this week's article, which is:
McAfee, E. (2018). Shame: The Emotional Basis of Library Anxiety. College & Research Libraries, 79(2), 237. https://doi.org/10.5860/crl.79.2.237
Feel free to share this with other library folks. I'll see you there!
—Jenessa McElfresh
---
Web Advisory Committee
The Web Advisory Committee reactivated on February 15th, 2019 with an aim of launching a new homepage this summer. The group has a great mix of staff and faculty, as well as newcomers and those who have been here for a while. If you'd like to learn more, please take a look at our Group Page. You can see the minutes from the first meeting as well as the committee's charge. A new feature on our page is a great way to send us feedback – you can leave your name if you'd like, but you don't have to. We're excited to get started and look forward to working towards a refreshed homepage!
—Sarah Branham and Jessica Kohout-Tailor
---
Library In Touch Newsletters 1981-2006 on Share
The digitization lab has finished scanning and uploading the older library newsletters to the share drive under the Digital Initiatives unit folder (Share\Units\Digital Initiatives\Library In Touch Newsletters).
The newsletters span from 1981 to 2006.
Due to personal details in the newsletters, the decision was made not to place them online in our digital library but we still wanted to provide access to the library. Please be mindful of this when sharing the memories.
If you are unsure how to access the Group share drive, please refer to this help document: http://library.clemson.edu/depts/olt/help/native-network-shortcuts/
—Josh Morgan
---
Toot your own horn
We're looking for information about YOU for the Employee Recognition Day printed program. Please submit any awards or recognitions you received during calendar year 2018. These can include being selected for a University or professional committee, recognition by a professional association, grants awarded, publications or conference presentations, etc. Anything related to your work for Clemson University Libraries. If submitting for someone else, please get their ok. Submit to Sue Hiott hiotts@nullclemson.edu as soon as possible but before April 1st.
—2019 Employee Recognition Day Planning Committee
---