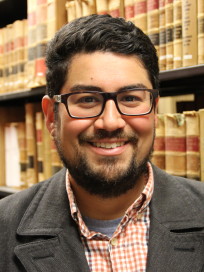 Chris joined Clemson University Libraries in 2011 with a brief stint as the Digital Projects Librarian, then Interim Head of Digital Initiatives and IT. In 2012, he was appointed the Head of Library Technology, a role he finds to be both challenging and rewarding. Chris, with the help of his amazing Library Technology team, supports the libraries and university in the areas of digital scholarship, web and application programming, technology management, and enterprise systems administration. Chris also serves as the principal investigator on a number of national grants that support programs such as the Digital Public Library of America, the South Carolina Digital Library, and Clemson's collaboration with the National Park Service, the Open Parks Network.
Chris graduated from Winthrop University with a BA in English in 2006, and earned his MLIS from the University of South Carolina in 2008. He has worked in libraries since his freshman year of college and has done everything from shelving books, to hacking websites, to managing budgets. Chris loves his work and tries to translate his passion for libraries and technology into effective, positive change for his profession, his colleagues, and the Clemson community.
Chris resides in Greenville, SC with his two cats: cranky old Samba and newcomer Iggy.