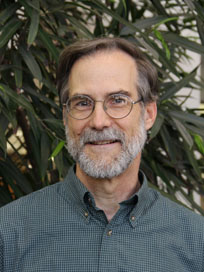 Scott joined the Clemson Libraries faculty in 2005, after a 12-year preparation as a media cataloger with Salem Keizer (Oregon) Public Schools. He leads the Metadata and Monographic Resources Team, which comprises one other librarian and two specialists, who together provide descriptive metadata for digital collections. He also provides original cataloging and complex copy cataloging of books and media.
A native Californian, Scott graduated from San Diego State University in 1980, and then traveled to the Northwest, acquiring two degrees from Western Seminary (Portland, OR). He then earned a Masters in Librarianship (pre MLIS!) from the University of Washington in 1990. His professional affiliations include ALA and Online Audiovisual Catalogers (OLAC), which he served as Secretary (2012-2014). His research and presentations have focused on special formats materials and RDA cataloging of the same, and, subject and genre vocabulary and application, such as LCGFT and FAST.
Scott and his wife reside in Pendleton and are parents of four adult children.  Beyond the world of metadata, his favorite things include: listening to steel band music, reading Greek, solving crossword puzzles, playing chess, and following the San Diego Padres.  He is a dedicated recycler and is constantly involved in home repair/upkeep projects.