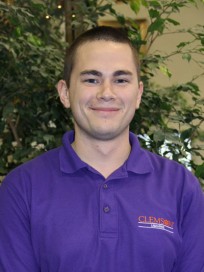 Josh coordinates the digital projects for the libraries, which includes leading the digital imaging lab manager and their scan tech team to digitize projects coming in from National Park Service grant partners, South Carolina Digital Library partners, and various departments on campus.
Josh helps in the creation, collaboration, and maintenance of new and current projects and programs.
Josh has been with the university since 2005 as a student; 2008 as a student scan tech; and 2010 as a full time employee with the libraries. His love for libraries comes from his librarian mom, and he always strives to be an advocate for our library in all interactions on campus.
His hobbies include video gaming and coffee. He and his husband, Will, love to visit Asheville for their anniversary, but are always looking for new local venues to change things up. His second love is Indian food.