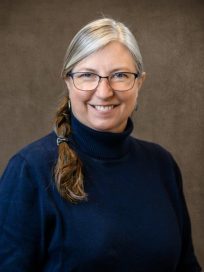 Paula joined the Clemson Libraries in 2011 as Library Specialist in the Emery A. Gunnin Architecture Library. Her duties include supervision of student employees, circulation and reference support, and stacks maintenance. Paula is Library Security Coordinator for the Gunnin Library, and is responsible for safety and security communications and training to Gunnin faculty and staff.
Prior to working for Clemson, Paula worked in Tech Services at Greenville Technical College and Anderson Public Library. She was Branch Supervisor for the North Pend Oreille County Library District where she was responsible for circulation, collections management and development, adult and children's programming and volunteer supervision. She acted as Digitization Assistant for the Washington Rural Heritage Project, Washington State Library, and Office of the Secretary of State providing access to digitized primary sources of Pend Oreille County, documenting the early culture, industry, and community life of Washington State. She has also worked as laboratory manager for Lockheed Martin Energy Systems, Department of Photographic Services, was owner of Environmental Portrait Services and a whitewater photographer on the Ocoee, Gauley and New Rivers. Paula received her B. A. in Humanities from Washington State University.
"With academic concentrations in art, architecture and history I feel that the Gunnin Library is a perfect fit for me. All of my interests are located under one roof!"
Paula enjoys reading, gardening, painting and genealogical research. She has three children : Jake, Katye and Alexi and lives with her husband, Chip, their two dogs and one very cool cat.