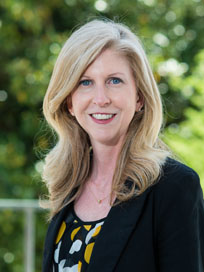 Kristy Snider is the Human Resources Manager for the Clemson University Libraries.  In a nutshell, she is responsible for HR oversight, recruiting, retention, development, compensation/classification/employee data, and advocacy for employees. She is available to assist when you have questions regarding employment, recruitment, benefits, leave, training needs, and almost anything else you may think of.
Kristy got her start in Human Resources at the Auburn University Hotel and Dixon Conference Center in the late 1990's. That job taught her a lot about the needs of employees, the needs of the guests, and of course, the hospitality industry. Overall it was a fun job, not just on football weekends, but year-round.  There was always something interesting going on at the conference center or someone interesting staying at the hotel.
On a personal note, she has been married to Blake for 20 years and they have two amazing sons.  When not on campus, she enjoys reading and hanging with her boys.  When far away from campus, they love to travel and explore new places.