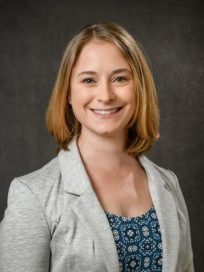 Jessica joined Clemson University Libraries in August 2018. She is primarily responsible for creating, enriching, and maintaining descriptive metadata for digitized historic materials held in Clemson's Special Collections and Archives. Jessica also participates in the development and implementation of metadata policies and workflows to ensure practices adhere to local and national standards. This work supports the worldwide discovery, accessibility, and shareability of Clemson University Libraries Digital Collections. This is a highly collaborative effort, and Jessica works closely with colleagues in the Metadata and Monographic Resources Team, Special Collections, and Library Technology to make it all happen.
Jessica came to Clemson from North Carolina State University Libraries where she was a Library Associate processing physical and born digital archival collections. She also worked for a time at the North Carolina Digital Heritage Center at the University of North Carolina at Chapel Hill. There, she relentlessly scanned and generated metadata for historic newspaper collections from around the State of North Carolina. Her love of digitizing historic newspapers didn't begin there. As the King Intern for Digital Collections at Duke University, Jessica helped digitize and publish nine decades of Duke's student newspaper. She also created, manipulated, and wrangled messy metadata for the Duke Chapel Recordings digital project. This consisted of written sermons, and video and audio recordings of sermons and services given at Duke Chapel. Jessica served as the 2016 Dulles Archives Fellow at Princeton University where she researched and created policies and procedures for web archiving quality assurance, created an exhibit for the Princeton Triangle Club's 125th anniversary, and inventoried audio-visual materials for possible digitization. She loves working with digital collections and improving access to significant but under-utilized historic materials.
Jessica received her MSLS from the University of North Carolina at Chapel Hill with a Concentration in Archives and Records Management and a Certificate in Digital Curation. She also holds an MA in Public History from North Carolina State University and a BA in Anthropology from Binghamton University.
With her fiancé Alex and Cocker Spaniel Rufus, Jessica moved to the Greenville area with high hopes of eating delicious foods and riding her bike on the Swamp Rabbit Trail. She enjoys many outdoor pursuits, including hiking, kayaking, camping, and swimming. Ask her anything about genealogy and family history and she'll be sure to talk your ear off.