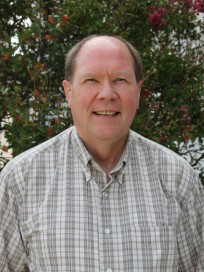 Alan Burns has been at Clemson since 1997, when he was hired as Projects Archivist to work with the Liberty Corporation Archives. In 2000, he switched to Political Collections Archivist, with primary responsibility for processing the Strom Thurmond Collection. Some of his responsibilities have included travel to Thurmond's offices in Washington, DC, and Columbia and Aiken, South Carolina, to inventory his papers and have his memorabilia appraised. In 2002, Alan helped close all his offices and brought his remaining papers and memorabilia to Clemson. Alan has been working with the Simpson Papers since 2012, which document several generations of the Simpson and Klugh families, and the establishment of Clemson University.
Alan earned his BS from Weber State University (WSU) in Ogden, Utah, in 1994 and his MLS and MA from Indiana University (IU) at Bloomington, Indiana, and Indiana University-Purdue University at Indianapolis (IUPUI), respectively, in 1996.
In his spare time, Alan enjoys reading fiction and watching shows on Netflix, but he also has an extensive book, DVD and digital movie library. Another hobby is transcribing genealogical documents (aka indexing) into searchable databases for FamilySearch.com.  He has transcribed over 685,000 names in the last five years. But his favorite pastime is riding ATVs (he has two Yamaha Rhinos) with his sons.
Alan's wife, Linda (who is a Clemson Alum, BA '00, MA '02), teaches gifted and talented students at Clemson Elementary School. Their sons, Chris and Michael, live with their three grandchildren (and Alan's Rhinos) just north of Salt Lake City in Utah.