Highlights from 2019 Employee Recognition Day and 2018 Employee of the Year Reception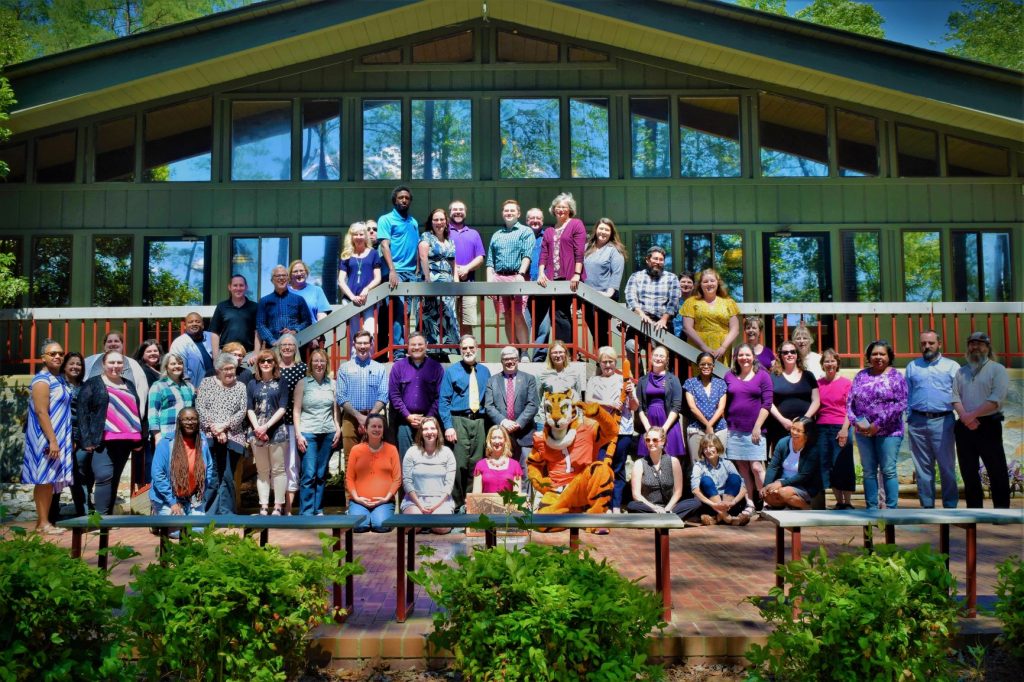 Thank you to all who attended the 2019 Employee Recognition Day and 2018 Employee of the Year Reception last Monday at the Clemson Outdoor Lab. You were greatly missed if you were unable to be there.
Melanie Cline received the 2018 Employee of the Year award and several colleagues received nominations and other recognition.  A fun raffle for Dean Cox's Parking Space For a Day and Clemson University Libraries shirts made a big splash. A video presentation highlighted some of the achievements and special moments from the past, and Rodger presented a meaningful speech along with a crafted puzzle that featured all our names and a puzzle piece to take home as a souvenir. Tiger made a spirited appearance and fun games ensued outdoors by the water. We even managed to capture a group photo! All present received their yearly employee gift and enjoyed wonderful food, Piece of the Puzzle themed decor, and gorgeous floral arrangements, along with good music and fellowship.
Below are a few photos from the event to enjoy! See the rest of the images by following this path:
H:\Library\Share\Library Photo Archive\2019\2019 Employee Recognition Day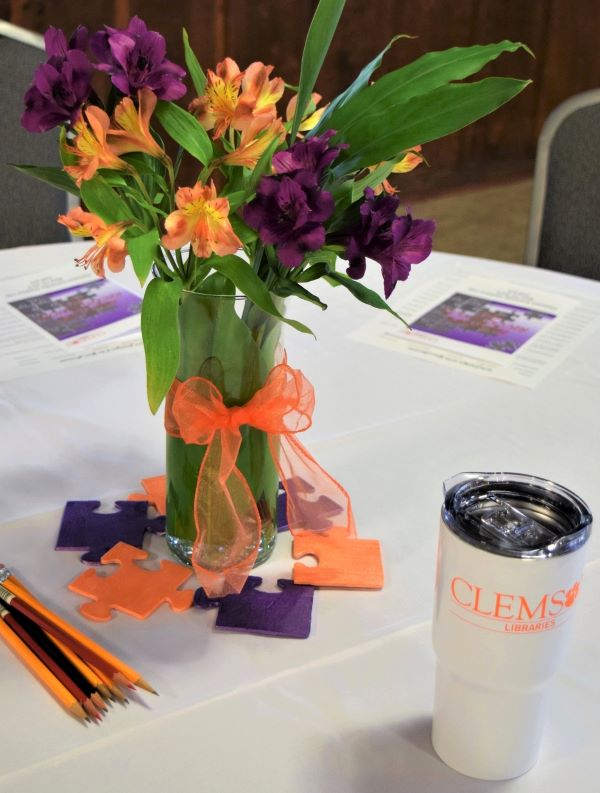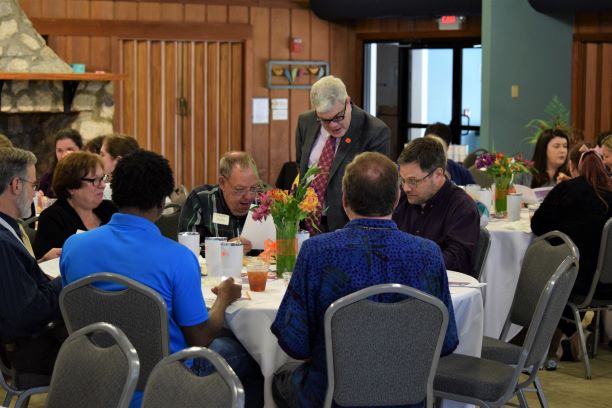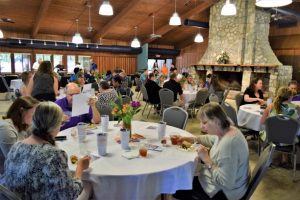 –Kellie Marlatt
---
Library Summer Workshop Series
We're starting off our Summer Workshop Series with two great sessions!
Join Jessica Kohout-Tailor on Tuesday, May 21st for Using Instructional Practices to Make Meetings More Inclusive and Productive, where you will learn to create and edit plans for meetings as well as how to use backwards design, learning outcomes, and lesson plans to organize meetings.
Then, join Josh Morgan on Thursday, May 23rd for Working Together: File Collaboration and Communication, where you will learn how to store, edit, and share documents from Google Drive, Box Sync, and Microsoft OneDrive.
Both workshops will be held in Cooper 309 at 1pm.
–Maggie Mason Smith
---
Juvie Collection (on the go)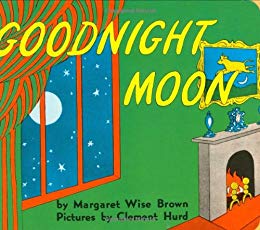 The juvenile collection is being moved to 301/301a but in stages. UF is breaking down the shelving and moving it to the rooms for installation and then Robin's students will return books to the shelves. The process will continue until all are properly moved and re-shelved.
–Teri Alexander
---
Active Shooter Class
CUPD is providing a trainer for an active shooter class on Wednesday May 22 at 2:00pm in the 309 Classroom.
Please sign up by emailing me!
–Teri Alexander
---
Construction Junction
That's what Cooper is right now. There's work taking place on 3rd, 4th, 5th and 6th! Please be aware and proceed with caution. I'll provide more details in the next rendition of announcements and if you have questions, contact me or Robin. Thanks.
–Teri Alexander
---