Welcome Krista!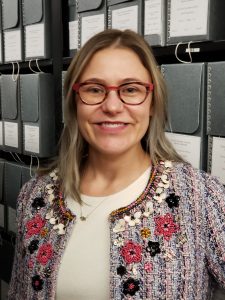 Please join the Archives in welcoming Krista Oldham to the unit as our new University Archivist. Krista joins us from Haverford College in Pennsylvania (and she is enjoying the warm weather!) where she served as the College Archivist and Records Manager. While there she developed the Records Management Program and created a strong collection of its institutional memory.
As the University Archivist, Krista will continue to build the university archives and expand it into the preservation of digital records. She will work closely with the Records Management Team on identifying records with enduring value. Krista started on Friday, February 1. Her office is Room 116 located in the Special Collections and Archives at the Strom Thurmond Institute Building. Her contact information is kristao@nullnullclemson.edu and her phone number is 656-4751. Please stop by the Archives to meet Krista and say hi!
–Brenda Burk
---
Good Things Come To Those Who Wait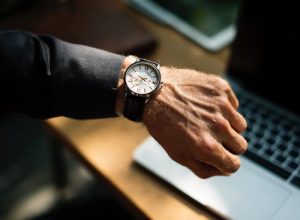 The General Faculty Meeting, held way back on November 16, 2018, promised entry to a drawing for prizes to those who attended. Though we did not get our drawing tickets on the day of the meeting, four prizes were obtained for the Libraries. Winners are: Camille Cooper, Chris Cox, Kathy Edwards, and Yang Wu. Congratulations to the winners! And, thanks again to all faculty who attended the meeting.
—Scott Dutkiewicz
---
Welcome Michaella!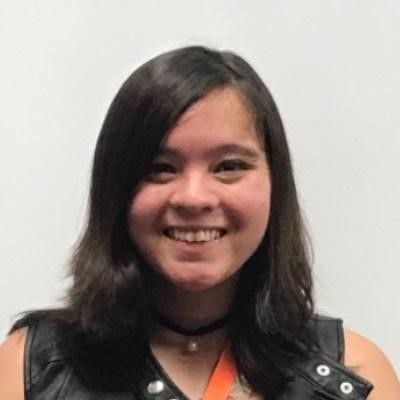 Michaella Orr is a new work-study student assigned to Facilities this semester. Please join me in welcoming her.
You may observe her re-arranging furniture in common spaces or doing light cleaning or dusting. She has a name tag so you will know she is official.
—Teri Alexander
---
Alma/Primo Migration Update Recording
A recording of the Alma/Primo Migration update from PASCAL on 1/30/2018 is now available to view online:
https://pascalsc.zoom.us/recording/play/V65oWOC6PyqQsvC3IksDfnLiGRs8B-KCgq9p-jyJ5IY8JDoGB_jHvnfEJCsWEaAK?continueMode=true
A copy of the presentation slides is also available:
https://pascalsc.libguides.com/ld.php?content_id=46715091
—Chris Vinson
---
February Birthdays!
Ina Bootle 2/3
Sarah Lohmann 2/7
Tara Weekes 2/15
Derek Wilmott 2/15
Kristy Snider 2/17
Melissa O'Neill 2/24
Kimberly Gillespie 2/25
DeAnna McEntire 2/26
Maggie Smith 2/27
---