Friday, October 10th, 2014
Special Collections Unit spotlight
Highlights & Horrors of the Special Collections Library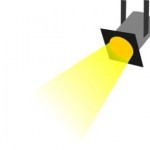 Come by on October 20th from 1:00-3:00pm to find out more about Special Collections and what we do!
---
Published Authors
Congratulations to Diana Finkle and Anne Grant!
Their article  "Taking face-to-face library workshops for freshmen online: From instruction to introduction" was published in College and Research Libraries News.
---
There's an App For That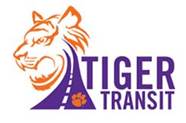 Tiger Transit uses the RideCell app. Once the free app is downloaded onto your phone or tablet, you'll be able to see the location of the shuttle on the Research Park route and arrival times.  The Apple version of the app (not sure about Android) says it's iPhone only but you can download it to an iPad.
The shuttle runs from 7am- 8pm.  It departs from Edwards Hall/Hendrix Center on the hour :00 and departs Research Park on the half hour :30 (approx.).
Here are some screenshots of the app. Pretty cool, huh?
— Robin Chambers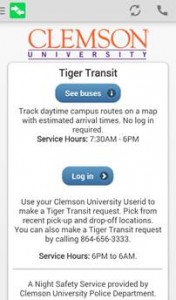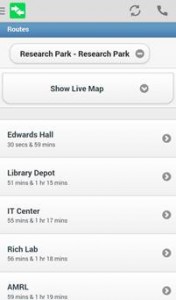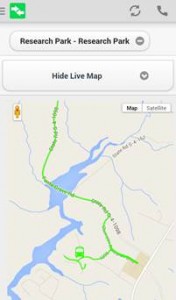 ---
Facilities Announcements
Custodial Services
Eric and I attended a recent meeting with representatives from University Facilities and GCA Contract Custodial to discuss improvements in service.  Please do continue to report any problems to the Security Desk!
Earthquake Drill
World's Largest Earthquake DRILL is scheduled for Thursday, October 16th around 10:30am.  Your participation is voluntary but we want to encourage awareness of earthquake procedures.  A few years ago the quake in Virginia was felt in the Carolinas and Georgia.  The procedures are simply, "Drop, Cover and Hold-on."  You may receive a CU Safe alert during the drill for informational purposes ONLY.  Earthquake protocol will become part of the libraries emergency procedures, if not already.
Upcoming Power Outage
Cooper Library electrical will be OFF on Saturday, October 18th, from 6AM to 9AM for work related to the WATT Family Innovation Center.  The building opens at 10:00am that morning so it is hoped that there will be no interruption in services.  Please power your computer OFF when you leave on Friday as a precaution.  Call Library IT if the systems do not respond.  Call CUPD (or me) if there are building-related problems.
Window Painting
Tigerama is painting the front windows today for the Homecoming game on October 25th.
— Teri Alexander
---
Collection Management Team
Derek Wilmott has agreed to become the permanent leader for the Collection Management Team within the Technical Services and Collection Management Unit.  These new duties are effective immediately.  Derek's office and phone number will remain the same.  The other Collection Management Team members are Shanette Hampton, Shirley Hendricks, and Jean Pilgrim.  We look forward to working with Derek in his new role.
— Gail Julian 
---
Grandmas Galore
The Continuing Resources and Government Documents Team (Tech Services and Collection Management Unit) is celebrating this week. Both Yolanda Carter and Kathryn Wesley became first-time grandmothers on September 28!  What are the odds?
Yolanda's grandson Jackson Amir Lewis was born at 2:56 a.m., weighing 6 pounds, 10.7 ounces.  Kathryn's grandson Owen James Smitherman followed at 3:54 p.m., and weighed 6 pounds, 4 ounces.
Both babies and mothers (Yolanda's daughter Megan and Kathryn's daughter-in-law Amy) are doing well.
---
You are Cordially Invited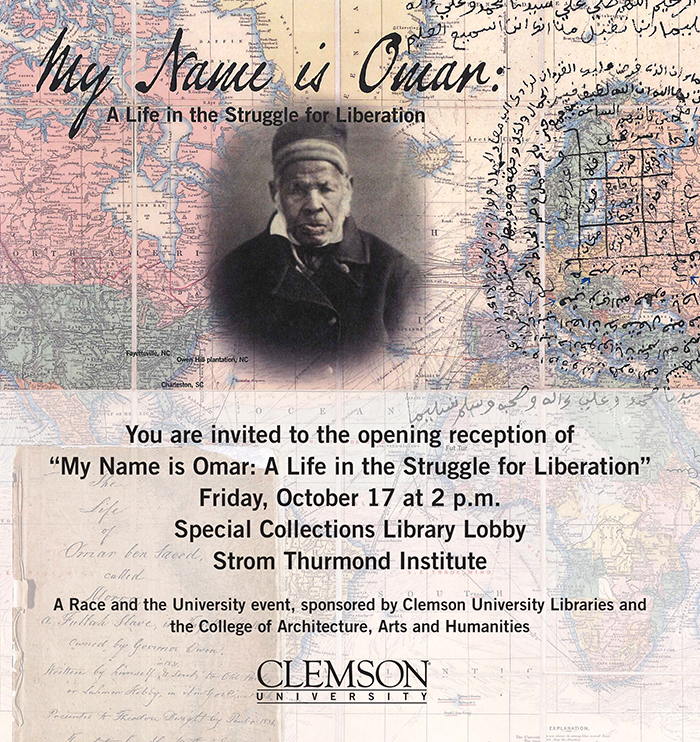 ---
SCLA 2014 Conference in Two Weeks – Still Time to Register

We hope to see you at the SCLA Annual Conference in Columbia from October 22 to 24! If you haven't registered yet, please do so by clicking through
to: http://www.scla.org/content/scla-conference-2014
— Ed Rock