NOTE:  If you try to install Millennium on a computer that is not on Clemson's campus, you will need to connect to Clemson's VPN.  Connecting to the VPN will allow access to the H:\ drive as well as Millennium.  Information on how to connect to the VPN can be found here:  http://library.clemson.edu/depts/olt/help/innovative-millennium-software-install/.
The millennium client is available on the H: drive (\\group.clemson.edu\group) located in H:\Library\Share\Software\(Millennium)Triple I Client\Current Windows Client\milup160_02.exe.
Double click the milup160_02.exe file.  You may not see the .exe extension if your computer is not set to show all file extensions.  Once the install starts follow the on screen prompts.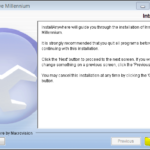 You can take the defaults here or if you feel comfortable changing the defaults you can.  The only changes we suggest is to select the "In a new Program Group:" option and to select the Create Icons for All Users checkbox at the bottom. You do NOT have to change anything unless you want to so feel free to click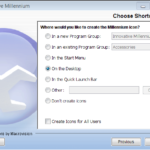 In this box you will need to type the location of the server.  The location is "130.127.235.73".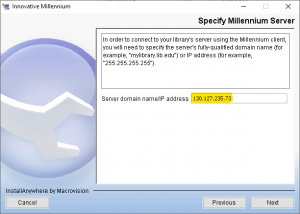 On the last screen click the "Install" button.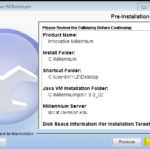 Millennium will now install.  When it finishes on the last screen click the "Done" button.  The application should now be ready to use.
Edit:  This document has been updated to reflect the moving of the Libcat.clemson.edu address away from the Library Catalog (June 2, 2020 – PFB).