In this edition of Confessions of a Serial Study-ier, Keanyn tells us about the cool stuff in the Digital Studio.
---
It's a proven fact (not really) that every Clemson student has had to take part of the dreaded "multimedia group project".
As always, Cooper Library has the solution to your problem. On the 4th floor of the library, we have our Cooper Digital Studio. This is a relatively new service that the library is providing. We have wonderful staff members that can help cater to all of your multimedia needs including:
It's also got incredible tools for you to work on such as Macs, PCs, a green screen, and flatbed scanners.
The Cooper Digital Studio is located on the 4th floor of the library (next to the elevators) in Room 412.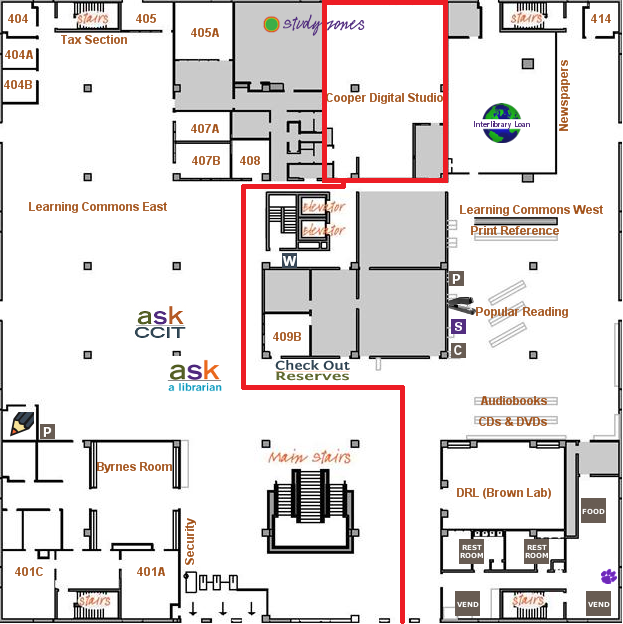 Questions? Contact Media Resources Consultant, Wesley Smith or drop by and check out the lab for yourself.